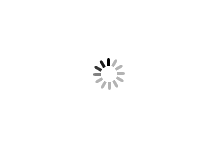 Advanced electronic signature.
Document Signing. Advanced electronic signature.
The Certum Document Signing certificate is an advanced digital signature that authenticates a person's or organization's identity. It enables automatic and secure signing of documents and significantly accelerates their exchange both within a company and with its business partners. It supports Adobe, Office and Libra Office file formats.
Find out what distinguishes the Certum Document Signing Certificate.
Mobility
You do not need additional devices or USB tokens to sign documents. All you need is a cell phone or other mobile device. With the Certum's solution, you can sign documents wherever and whenever you want without being limited to just a computer located in the office.
Ease of obtaining a signature
Certum has been supporting remote identity verification for years, making the verification process extremely simple while maintaining the highest security standards. Remote confirmation of identity enables quick issuance of a certificate, without unnecessary paperwork. Learn more.
Unlimited number of signatures
You can sign an unlimited number of documents with one certificate. The certificate also enables bulk signing of documents both in the mobile app and using local software on a computer, available from Certum free of charge.
The use of the Certum certificate in business.
The Certum Document Signing Certificate can be used in any business. It not only confirms the authenticity of the document, but also identifies the organization, building its trust and reputation. The use of electronic signatures contributes to digital business transformation and allows for significant work optimization and time savings – printing, scanning, storing and disposing of documents will become unnecessary.
Take advantage of a certificate stored on a virtual card!
---
This solution allows you to sign all your documents:
✔ from anywhere in the world
✔ without using the physical card
✔ with the highest security standards
✔ with easy remote verification
---
Explore the features of a digital signature from Certum!
Legality
An advanced electronic signature is considered legally binding. The Certum Document Signing Certificate complies with the European Union and international law, making documents signed with it legally binding in other countries.
Trust
Documents signed with the Certum Document Signing Certificate gain visual verification indicators, and programs like Adobe mark them as positively validated, trusted and fully acceptable. Each signed document will build a positive reputation for the signer. It is trusted in Adobe® Acrobat and Adobe Reader, among others, and supported by platforms like AdobeSign.
Positive verification of the signature
Using the Document Signing Certificate to sign documents allows positive verification of the signer, building trust in both the signer and the document. The signed document ceases to be just a file, but becomes a full-fledged company document or a binding contract.
Integrity
Placing a digital signature on a document is like using a stamp to seal a letter. Anyone who violates the content of the document will cause its cancellation. This is a security feature that gives the signer the assurance that no one will tamper with or modify the contents of the document.
Certum offers three options within a single variant.
It is only up to you what data you provide in the certificate – each option is available at the same price!
✔ Personal certificate ✔ Personal certificate with business information ✔ Business certificate, equivalent to an electronic seal
Choose the option that suits your needs.
You can obtain a Certum certificate for a period of: 1 year | 2 years | 3 years